President
Damon Daniel
Damon Daniel answered the call to join AdHoc Group Against Crime on Monday, February 23rd 2015. Mr. Daniel is a native of Kansas City, MO and brings with him a wide range of experience within the field of social justice that spans 20 years.
​
His work background ranges from promoting bullying prevention programs in schools, to directing the community organizing efforts of one of Kansas City's most effective grassroots leadership development and community organizing entities in the region. Over the last eight years, Damon galvanized faith communities to address socioeconomic issues particularly those that perpetuate the dehumanization of people of color.
Through his work with elected officials, neighborhood leaders, and community groups, employment opportunities for returning citizens in Kansas City, KS and MO has increased and concrete programs have been developed in target neighborhoods to reduce violence and stabilize neighborhoods.
​
Damon served as the lead convener of a multi-sectored, racial and generational network of stakeholders called KC Regional Equity Network. His leadership empowered the unified vision and voices of regional organizing efforts, to work collaboratively to achieve policies that promote equity and inclusive prosperity in Kansas City metropolitan area. Damon is a graduate of the University of Missouri Kansas City with a degree in Urban Affairs, with an emphasis in Community and Social Services and Non-profit Management.
Most recently, former Missouri Governor Jay Nixon appointed Mr. Daniel to the 16th Circuit Judicial Commission. The 16th Circuit Judicial Commission helps fill judicial vacancies, pursuant to the Missouri Nonpartisan Court Plan, in Jackson County.
​
Contact Damon at damon@adhocgac.com
Chief Operating Officer
Branden Mims
​Branden Mims joined Adhoc in June of 2016. He pastors a church located within walking distance to AdHoc's offices, which is what originally led him to become a volunteer. Originally a native of Atlanta, Branden attended seminary in Dallas, Texas and moved to Kansas City shortly after graduating.
Branden's heart for community and unique ability to solve problems makes him an excellent fit for his position as an advocate. He coordinates AdHoc's Trauma Response Team to canvass neighborhoods recently affected by violence, accompanies Damon into the community and schools to facilitate interventions, as well as walks alongside many who reach out to AdHoc for support.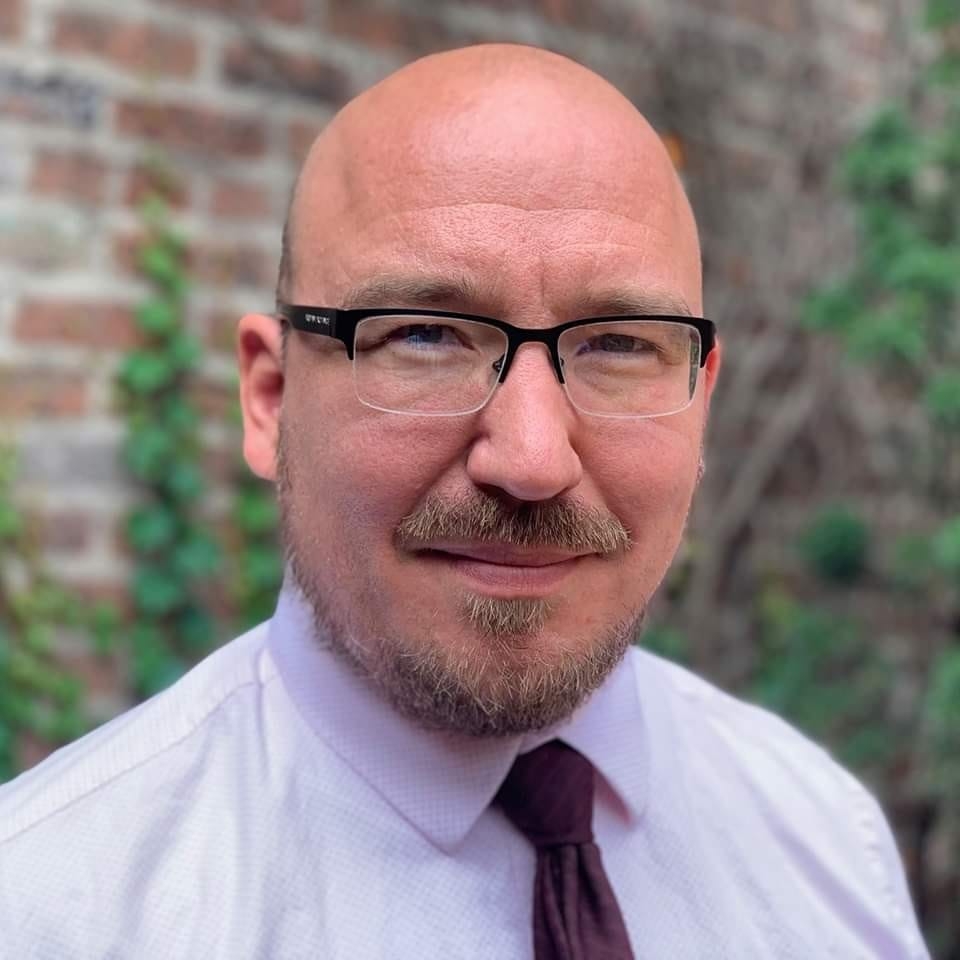 Chief Development Officer
Raleigh Miller
​Raleigh Miller joined the AdHoc staff in May 2022. A native of Kansas City, Raleigh has raised money for United Way of Central Ohio, Alvis Inc., United Way of Wyandotte County, Unicorn Theatre, and United Way of Greater Kansas City. He has sat on the board of directors for Arts in Prison and the Theatre Community Fund. Raleigh has been a nonprofit professional for ten years, and is dedicated to promoting healing, empowerment, and justice for individuals, families, and communities negatively impacted by the criminal justice system. Outside of his mission-driven work, Raleigh is an enthusiastic beekeeper, gardener, baker, hiker and triathlete.
Director of Intervention and Prevention Services
Toni Vaughn
Toni Vaughn is a native of Kansas City, KS. Toni is a proud entrepreneur and therapist with over 10 years of clinical experience. Toni Vaughn has a Master's degree from Webster University and currently holds Provisional License to practice therapy in the state of Missouri, currently specializing in working with couples, families, and adolescents.  Toni provides continued support to those struggling with anxiety, depression, career transition, relationship education (Gottman certified Relationship Education Facilitator), low self-esteem and grief.
Toni's clinical vision is to create a safe space for clients to share their stories, embrace their truths, and begin the journey to healing. CBT, Person Centered, Motivational Interviewing are just a few modalities that Toni operates from to support her clients.
Outside of the clinical world Toni has a love for travel, shopping, spending time with family, ministry and her baby girl, Harper Marie.
​
"As soon as healing takes place, go out and heal somebody else!"–Maya Angelou
Community Program Coordinator
Bishop Frank Douglas
Bishop Frank Douglas is a native Kansas Citian. He is an accomplished preacher and teacher with 23 years in the pastorate, and currently serves in the Church of God in Christ. Bishop Douglas serves as a group facilitator for Thinking for a Change; a National Institute of Corrections program for offenders and parolees to provide cognitive behavior interventions.
Bishop Douglas also provides behavioral modeling and modification coaching solutions for individuals, groups, businesses, colleges and universities, as well as churches under his coach consulting business, the Innovative Seed Group.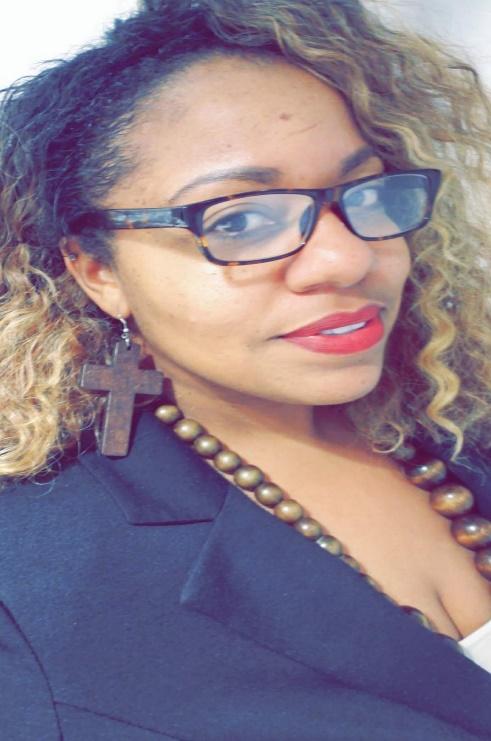 Civil Rights Monitor Supervisor
Toni Booze
Toni Booze is the Customer Care Manager over the Customer Care Department at Corbion; a global bio-tech and food ingredients company. As a facilitator of core documents and being on the front-line of customers, she works in close liaison with regional colleagues, the sales force, and their respective customers. In her role, she has built many relationships both internally and externally. She manages the daily workload of the team to ensure required service volume and quality levels are attained. Her daily goal is to work as accurately, efficiently and effectively as possible.
Toni is currently pursuing a BA in Business Administration at Avila University with a minor in Corporate Communications.
Whether Toni is enjoying her vocation which is motherhood, at Corbion, taking classes, involved in church ministries, overseeing the homeless for the cold weather shelter program, or working weekends during the summer season as a Civil Rights Monitor at AdHoc, one word comes to mind – Service. Jesus said "I am among you as he that serveth." ~ Luke 22:27.
Toni's leadership skills, energy to encourage others to work hard and succeed, and passion to serve motivates her to make a difference, awaken positivity, and strive to be a light.
Family Support Specialist
Brittney Scarborough
Brittney is a Kansas City Native with experience working in the Criminal Justice field and non-profit sector for over 15 years. Brittney holds a bachelor's degree in criminal justice and a Master of Science degree in criminal Justice and criminology. Brittney started her career working in probation and teaching Criminal Justice courses, and it was through this experience, that she discovered her purpose to serve others through advocacy work. Brittney's work in the non-profit sector, including children and family services, homeless outreach, mental health, and mentorship, is centered on helping vulnerable populations reduce barriers through resources, encouragement, and individualized support. Brittney is also passionate about theories and practice within the criminal justice system, specifically as it relates to the neighborhood context. At AdHoc, Brittney hopes to explore ways to help individuals and communities come together and tackle the challenges that accompany everyday life.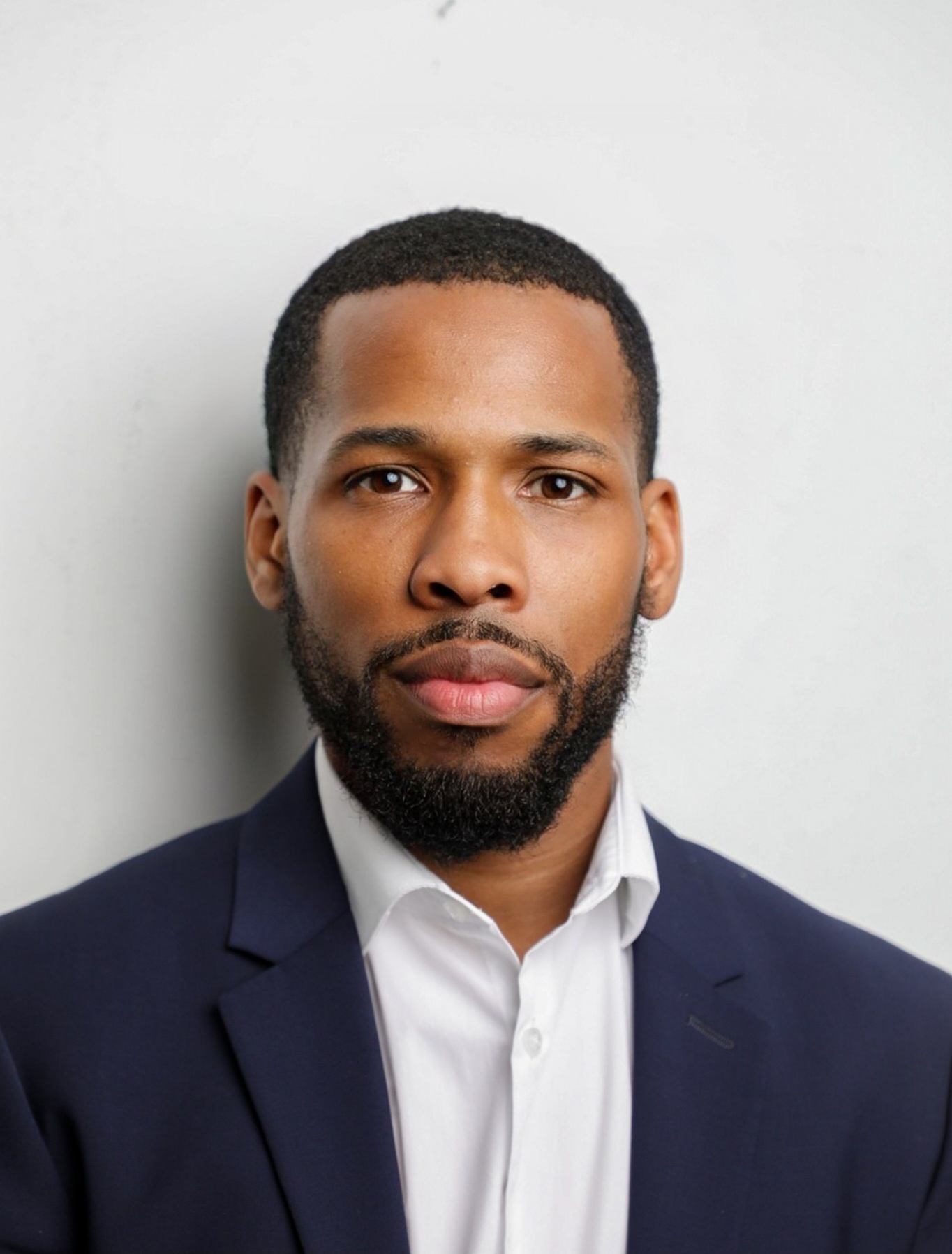 Community Intervention Specialist
Edward Burnett
Edward Burnett is born and raised in Kansas City with strong ties to the community. Edward graduated from Paseo Academy and quickly entered the workforce with companies such as McCarthy-Morse Chevrolet as a Detail Manager and then with Fed Ex for 8 years as a driver. Edward currently works as Civil Rights Monitor and is excited to extend his role at AdHoc working in the community he is so proud of. Edward is a father of 3 and married to his high school sweetheart for 9 years. Edward is looking forward to making an impact with the youth and families of Kansas City through empowerment and tools that help for safe and healthy futures.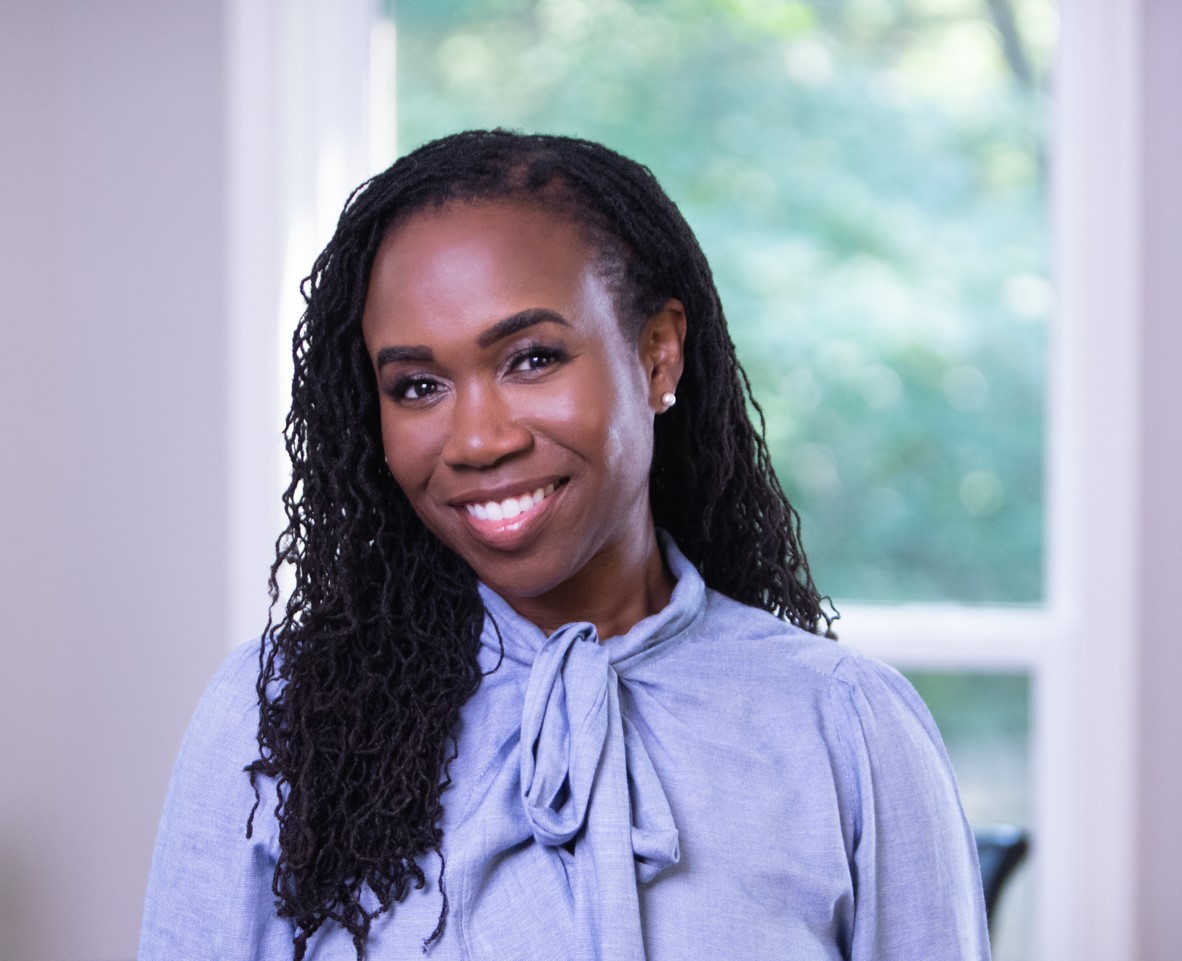 Clinical Auditor
Kelechi Wright
Kelechi Wright, PhD is a licensed clinical professional counselor in Missouri and Kansas and has practiced counseling since receiving her Master's Degree in Counseling Psychology nearly two decades ago. She has a passion for community based justice and is excited to assist AdHoc in its initiative to provide mental health support to communities affected from violence. Mrs. Wright completed her PhD at the University of Kansas in Social Work with hopes to integrate policy based research in her advocacy work. She has published scholarly work highlighting Institutional Analysis research methods that can be used to expose and address  disproportionate outcomes and systemic disparities plaguing communities experiencing marginalization.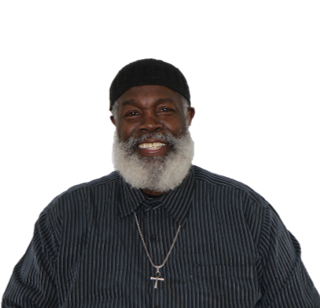 Group Facilitator
Calvin Neal
Calvin's involvement with AdHoc and Mr. Brooks began back in 1984 when Brooks approached him and asked if he would like to come to a meeting of concerned citizens. Neal responded to the first request by saying the people who marched in front of the drug houses were crazy, but of course Brooks did not give up. Brooks continued to invite Neal, which eventually led to him becoming a Board Member and leading the marches alongside Aasim Baheyadeen.
Six years later he was invited to join the staff as a Street Outreach Worker. He has been "AdHocing" ever since. Calvin has vast experience working with different community groups and businesses, as well as a transformational story he is able to share as a Group Facilitator for Thinking for a Change. He is involved in many aspects of AdHoc, and each year he graciously sponsors the annual Mother's Day Luncheon. Neal was the first recipient of the Community Guardian Shield Award.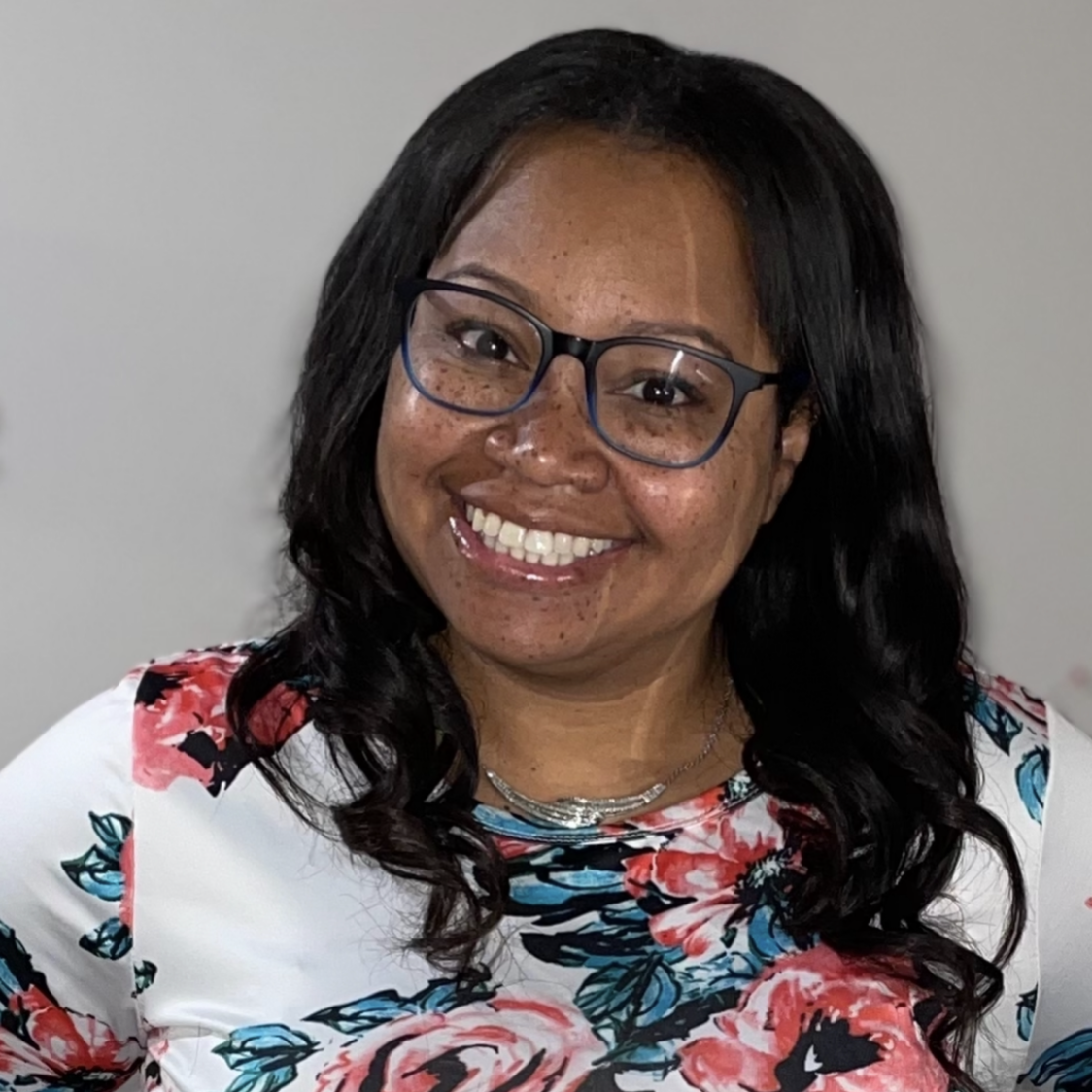 Office Administrator
La'Quyn Collier
La'Quyn Collier, a Kansas City native, joined the AdHoc staff in May 2022. With experience in several different areas, she began her career in administrative work as an Administrative Assistant in the Kansas City Public Schools District in September of 1999. While in the Kansas City Public Schools System, she served as an office manager, cheerleading coach, dance coach, track coach, mentor, mentoring coordinator, event planner, and so much more while impacting the lives of urban youth daily. During her time in the School District, La'Quyn won an award recognizing her commitment and service to the athletics program. Along with building positive relationships between communities and bridging the gap for many students in and outside the school setting, La'Quyn desired a change of pace in careers and wanted to use the plethora of skills developed over the years including clerical skills, problem solving skills, great communication and wonderful people skills. 
Team of Family Support Specialists
April Dixon, LPC, LCPC
Burton Rogers, LPC, CCTP
Tonesia Vaughn, MA, PLPC 
Geran Smith
Emanuel Seals
Diana Morris
Shene Love
George Lakes
Terrion Lacy
LaKeisha Hoskins
Tonya Hayes
Rhonda Golf
Dana French
Tina Collier
Edward Burnett
Angelina Brideford
Address
104 Vietnam Veterans Memorial Dr.
Kansas City, MO 64111
Phone
816.861.5500/24-Hour Community Hotline 816.753.1111