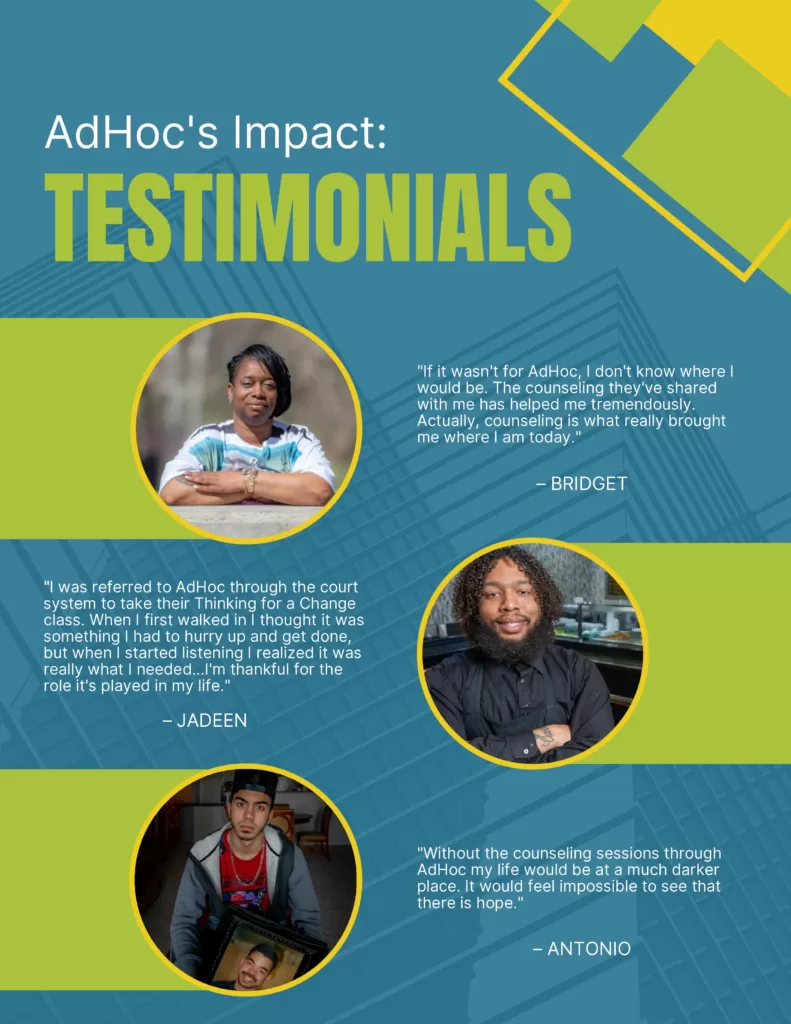 For 45 years, AdHoc has been Kansas City's primary provider of supportive services for those impacted by violence and homicide. 
Give the gift of hope and healing.
24-Hour Youth Hotline: 816-531-COOL (2665)
24-Hour Community Hotline:
MO, 816-753-1111 | KS, 913-308-7555
Promoting Healing and Justice
AdHoc is Your Community Resource for Violence Intervention & Prevention
For some, AdHoc Group Against Crime is the trusted bridge between the community and the criminal justice system, for others we are the emergency room for social services. AdHoc is unique in its approach to delivering healing and justice to the Kansas City metropolitan community.
​Every day we support those who have been impacted by violence in our city. We journey with them as they seek healing and justice. We walk the streets, sit in courtrooms, teach classes, restore homes, provide counseling , and together we all strive for a safer community. Watch our video below to hear some of our stories. 
Families Served
We provide services to over 700 families annually who have experienced violence.
Communities Served
Our communities served include Jackson County at 80%, Wyandotte County at 15% and Johnson County at 5%. 
Populations Served
While we service those of all racial backgrounds, 80% of those we serve are African American, 15% are Latino, and 5% are Caucasian. 
Socioeconomics
The majority of those we serve are below the poverty line and 85% are on Medicaid.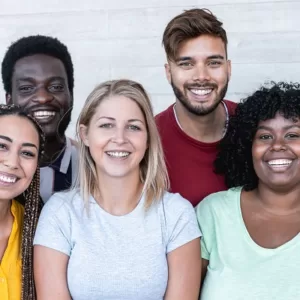 "Without the counseling sessions through AdHoc, my life would be in a much darker place. It would feel impossible to see that there is hope."
"I was referred to AdHoc through the court system to take their Thinking for a Change class… I'm thankful for the role it's played in my life."
Sign up today for our Workforce Preparedness Class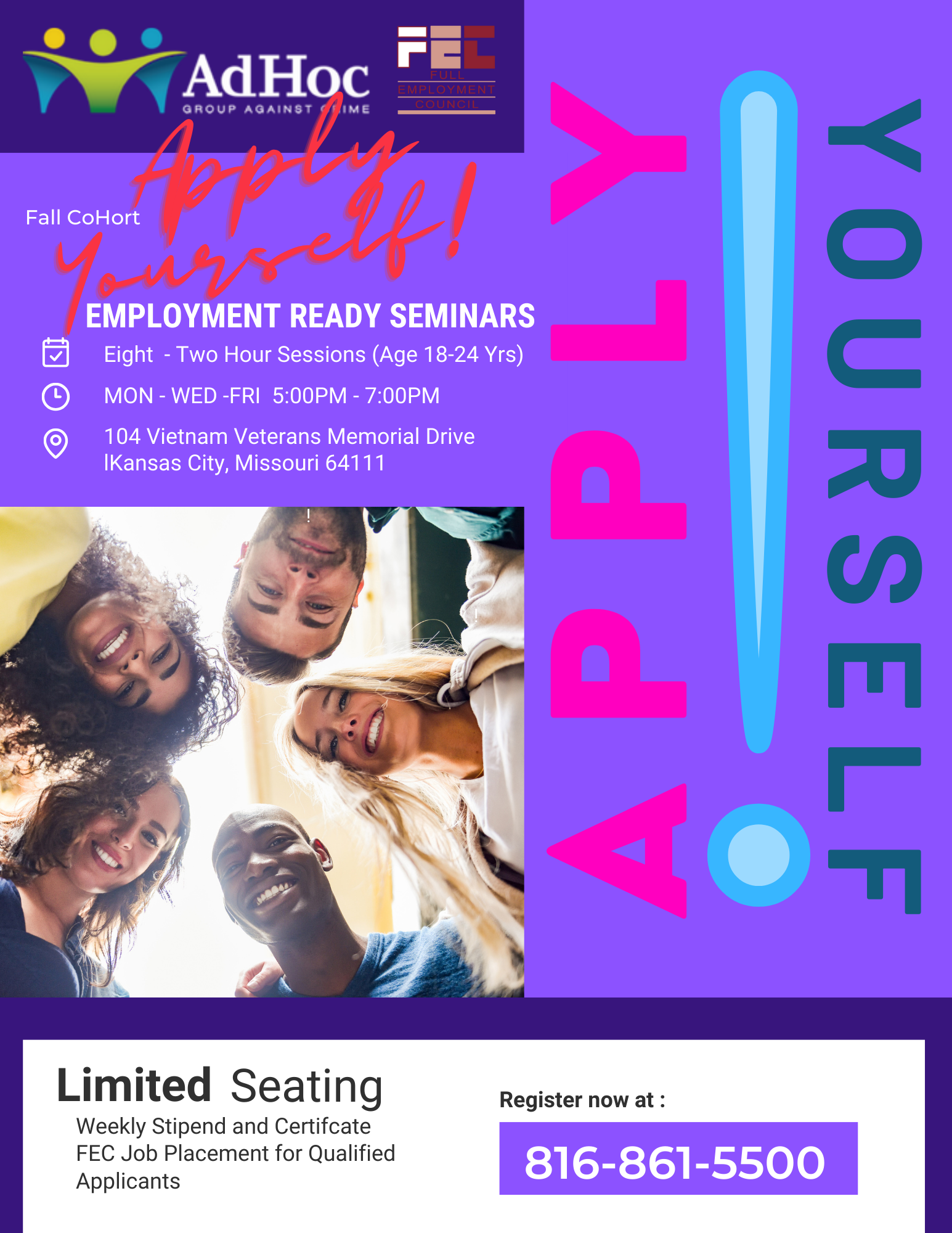 Address
104 Vietnam Veterans Memorial Dr.
Kansas City, MO 64111
Phone
816.861.5500/24-Hour Community Hotline 816.753.1111